Non-Invasive Spinal Decompression in Deerfield Beach
What is Spinal Decompression?
Spinal Decompression has been proven effective in relieving the pain associated with bulging and herniated discs, degenerative disc disease, sciatica, and even relapse or failed back surgery. Since its release, clinical studies have revealed an amazing success rate in treating lumbar disc related problems with Spinal Decompression. Spinal Decompression uses state of the art technology to apply a distraction force to relieve nerve compression often associated with low back pain and sciatica. Schedule an initial consultation with our Doctor to determine if you are a candidate for care with Spinal Decompression.

What One Happy Patient Had to Say:
KUDDOS to Dr. Ryan Spicuzzo. I had been suffering with sciatica for years until the pain was so severe I couldn't walk. Back surgery and pain medication was not an option for me!! I researched physicians and selected Dr. Ryan because of his specialization in spinal decompression. Not only is he extremely knowledgeable, his office is equipped with the latest equipment to treat spinal decompression. He is honest, sincere, empathetic, compassionate, and truly cares about his patients. His bedside manner far exceeds any physician I have ever been to. His staff is extremely polite, and is also empathetic, compassionate and caring. He never gave up on me. After eight months of consistent treatment, I am now pain free. Thanks to you and your staff, Dr. Ryan! Sincerely,
-Francine H.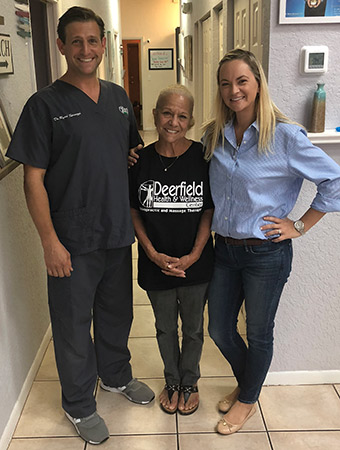 ---
Spinal decompression rocks!
After reviewing the recommended MRI with the doctor, a complete program of spinal decompression and adjustments were recommended for my lower back problem. The first treatment fully relieved my pain! I'm sticking with the treatment plan prescribed, have no discomfort and greatly improved flexibility! I didn't even realize how tight I had become over the years.
-Jeffrey C.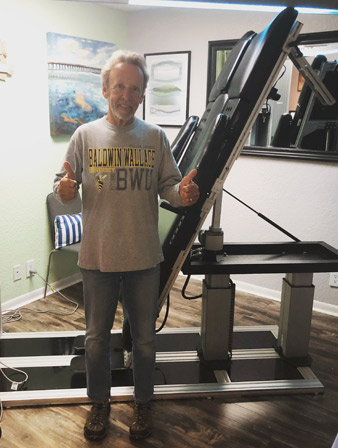 ---
Spinal Decompression Deerfield Beach | (954) 570-4080