Meet Dr. Ryan Spicuzzo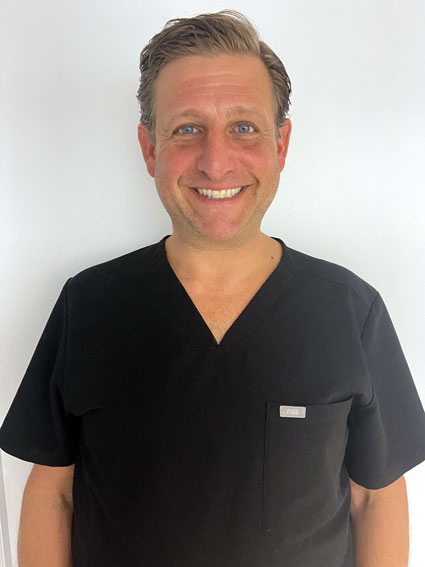 With an unwavering desire to help people, Dr. Ryan was drawn to the healthcare field. Upon completion of his bachelor's degree in biological sciences at Rutgers University, he contemplated his best path forward for helping as many others as possible in a meaningful way. His research led him to discover that the world's leading natural healthcare system, chiropractic care, resonated strongly with him.
Pursuing a Chiropractic Education
Dr. Ryan earned his Doctor of Chiropractic from Life University in Marietta, Georgia, graduating with high honors. He excelled in his training and earned a rare supervisory role as senior assistant to the clinic doctors, supervising students significantly ahead of him in the program. Life University, known in the chiropractic profession for teaching the widest array of techniques, prepared Dr. Ryan to acquire the adjustment skills his patients desperately need.
Perfecting the Art of the Adjustment
"Chiropractic care is a physically delivered treatment, there's a distinct art form to it." Throughout his years in practice, Dr. Ryan has honed his skills to deliver the best combination of joint and muscular adjustments to his patients. "Because of this, there is no end to the ability of the practitioner to increase the effectiveness of the treatments and therefore the rate of success for patients.
Dr. Ryan has used this as his motivating force since his very first day in practice. Thousands of hours paying close attention to what works has resulted in a treatment protocol and style which produces superior patient outcomes. A well-rounded treatment plan is utilized for all patients which may include chiropractic corrections, massage therapy, home rehabilitation, nutritional optimization, intervertebral disc correction, lifestyle management and other strategies.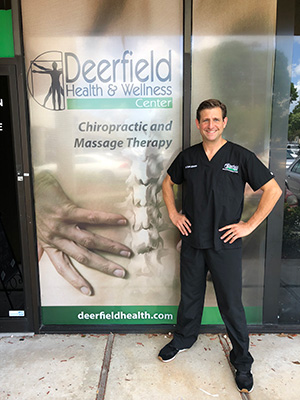 Providing Care for a Range of Conditions
Dr. Ryan can successfully address a broad array of health concerns. These include:
Allergies
Arm and shoulder pain
Arthritis
Asthma
Bulging/Herniated Discs
Chronic pain
Ear infections
Lower back pain
Migraines
Neck pain
Sports injuries
Whiplash from auto accidents
Enjoying Life in Deerfield Beach
When he's not at the practice, Dr. Ryan enjoys spending time outdoors with his family, biking and staying active. He also likes playing the guitar and performing at local open mic events.
Discover how much better you can feel and function with natural and noninvasive chiropractic care. Contact us today to book an appointment!
---
Chiropractor Deerfield Beach | (954) 570-4080