Nutrition Care in Deerfield Beach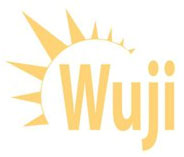 Wuji Chlorella™ (100% chlorella pyrenoidosa) is the PUREST and HIGHEST QUALITY Chlorella in the WORLD for human consumption!!!
Benefits of Wuji Chlorella™
Anti-Aging
Body Detoxifier
Aids Digestion
Memory
Builds Immunity
Joint/Muscle Health
Decreased Appetite
Hair/Skin/Nails
How Does Wuji Chlorella™ Help?
Wuji Chlorella™ is a Whole Food
It is also one of the most exciting nutritional discoveries on the planet. As you learn more about the nutritional benefits of Wuji Chlorella™, you will want to incorporate it into your diet, as well, as your family and friends. Today more than ever, the American diet is shockingly devoid of "whole", "pure", and "natural" foods. Kids go to school with donuts and sodas! Moms and Dads grab a drive-thru coffee! Is it no wonder that this country is 37th on the list of "healthy countries"??
Wuji Chlorella™ is incredibly high in vitamins
It is high in vtimins (vitamin C, E, and B-complex which is associated with high energy), minerals (calcium, magnesium, iron, and potassium), and amino acids (protein)
Wuji Chlorella™ has many enzymes that aid in daily functions
It helps in digestion, bad breath, constipation, and regularity of bowel movements. Pepsin and chlorophyllase are just a couple of the many enzymes found in Wuji Chlorella™ that the body needs to properly perform daily functions.
Wuji Chlorella™ is a powerful immune system builder, and natural body detoxifier
It is especially good at removing toxic metals (example: aluminum) from the body. Wuji Chlorella™ is known to help with Alzheimer's, Dementia Attention Deficit Disorder. It takes 3-6 months for the body to detoxify with Wuji Chlorella™ depending on the dosage taken. It is not unheard of for somebody to take up to 20 to 30 grams of Wuji Chlorella™a day if they are combating a disease. Sources of aluminum: Many Deodorants and Antiperspirants, soft drink cans, and cooking pots and utensils.
Wuji Chlorella™ promotes cardiovascular and nervous system health
It also helps regulate the body pH in creating a slightly alkaline state that is the optimum pH for the body to work at 100% of its potential. All diseases have a harder time in an alkaline environment compared to an acidic environment where diseases thrive. Sources for creating an acidic environment: soft drinks, junk food, fast food, processed, and over cooked food. Wuji Chlorella™ (chlorella pyrenoidosa) gets its name from the high amounts of chlorophyll it possesses, the highest of any plant known. Chlorophyll is known to help promote a healthy cardiovascular system.
Wuji Chlorella™ is helpful in anti-aging, joint and muscle health
It is also considered by many to be "Brain Food" due to its ability to help oxygen and blood flow to the brain. It helps provide alertness and mental focus.
Help Yourself to a Better You with Wuji Chlorella™ Today!
The human body is designed to heal and regenerate itself, provided it gets the proper and necessary nutrition. Here's where Wuji Chlorella™ takes the stage. There are many good, healthful foods available to us, but none contain as powerful, wide-ranging, and diverse nutrients as Wuji Chlorella™!!! It is one of the oldest whole foods on the planet! It is extremely high in vitamins and minerals. It contains the full Vitamin B Complex, Vitamins E and C, minerals such as: magnesium, potassium, iron, and calcium. Experience the Difference™
Recommended Dosage
Starting Usage: 1 – 10 tablets/day
Maintenance Usage: 12 – 20 tablets/day
Significant Part of the Diet: 24 – 40 tablets/day
Immune System Builder: 44 – 56 tablets/day
Primary Source of Protein: 48 – 76 tablets/day
Healing Purposes & Heavy Metal Detoxification: 80 – 120 tablets/day
The most important aspect of Wuji Chlorella™ is that it's a Whole Food
---
Nutrition Care in Deerfield Beach | (954) 570-4080